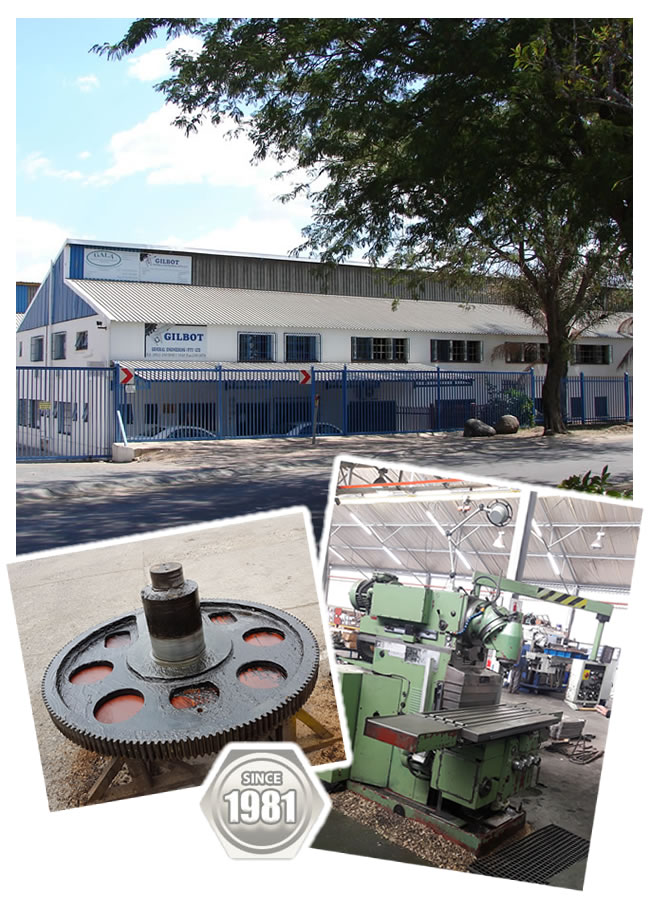 Our History
Gilbot General Engineering (Pty) Ltd is a privately owned multi-disciplined engineering company based in Brits in the North West Province which was established in 1981.
We have been involved with the rubber, steel and manufacturing industries' for over 30 years, offering a complete range of engineering solutions and services.
At our 1600m2 workshop we have the capability to manufacture engineering components in a broad range of media, including stainless steel, carbon steel, plastics, exotic materials, mild steel, alloyed steels, aluminium and all other ferrous and non ferrous metals.
We offer a personal service, competitive pricing and reliable deliveries to all size of business, large or small and are dedicated to providing the highest possible standards of quality and services to our customers, old and new.
We aim to offer our customers an extremely wide and flexible range of services and pride ourselves on the quality of our work.